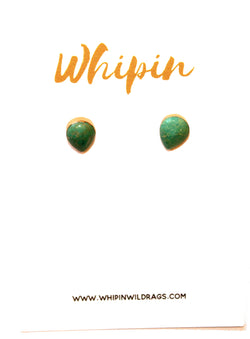 Adorn yourself in stunning beauty with these stunningly authentic and real tear drop cut stud earrings, crafted from iridescent turquoise. Feel the beauty of nature on your ears and experience a unique, pear-shaped drop! A perfect piece of jewelry to show off your unique and remarkable taste!
Stone Size: ~1.2~1.4g Width: 7~10x6~7 mm & Thickness:3~4 mm
Blue Green assorted shapes, sizes and matrix.