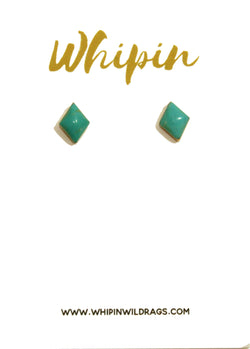 These exquisite diamond cut stud earrings feature authentic, real turquoise stones of 3-4 mm in size, perfectly faceted to illuminate any ensemble. Crafted with an eye for elegance, the richness of these pieces are sure to elevate any look. 

Stone Size: ~1.2~1.4g Width: 7~10x6~7 mm & Thickness:3~4 mm
Blue Green assorted shapes, sizes and matrix.